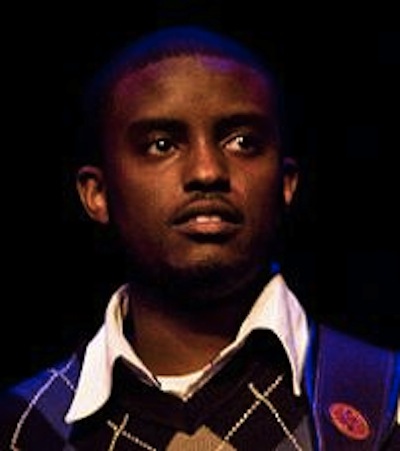 Samuel Léonard Band
Instrument: Bass guitar
Place of birth: Montreal
Favorite Jireh song: "Lord you're holy". I find this song so powerful. I believe that when Jesus will come back, we will sing this song.
Favorite Jireh experience: Gala Créa at the Place des Arts. One week before the Gala, we were playing at the Balcon, in a venue of 80 seats. Then all of a sudden, we were playing in a venue of about 1000 seats to sing Gospel. It was amazing.
Biography: Son of François Léonard and Théliza Bergère, Samuel is the oldest of a Christian family of three children. His brothers David and Frantz-Lee are excellent musicians active in the artistic community of Montreal. Samuel is married to Suzie Descollines and they have together two wonderful children. His father taught him his first musical notes. It's at the age of 16 years that Samuel decided to take music seriously. He learned under the watchful eye of Pierre Vericain the basics of bass guitar and harmony on the piano. Then he continued to learn music at Cegep Marie-Victorin with Michel Laplante as a teacher. Since then, he has worked with many renowned artists, and has collaborated on several large-scale projects and musical reviews.
Back to member's list