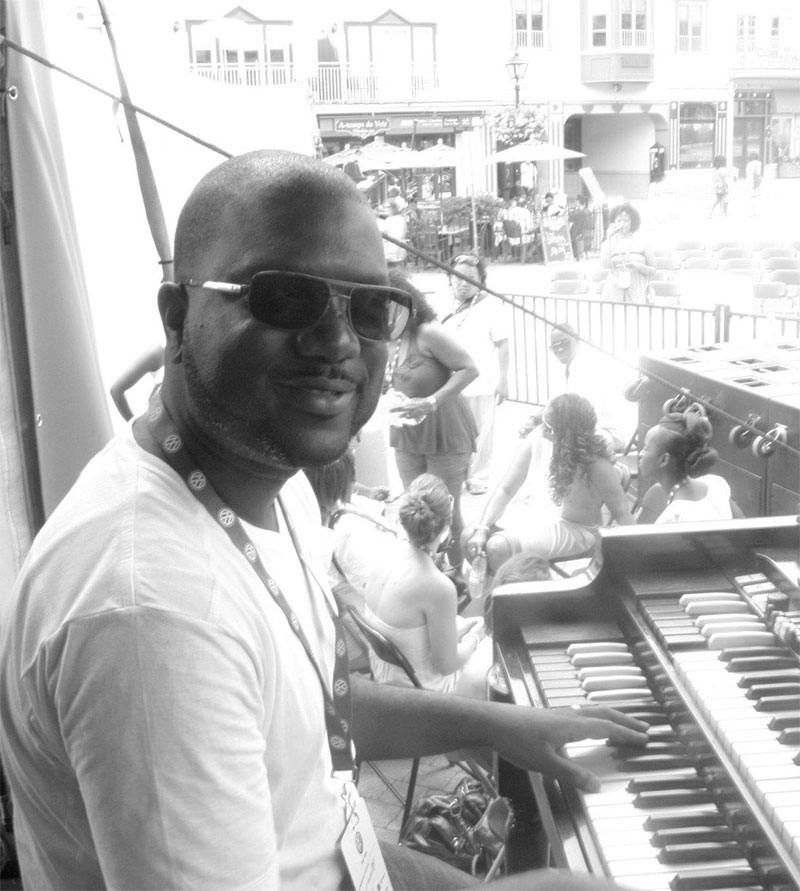 David Fortuné Band
Instrument: Keyboard
Place of birth: Montreal
Favorite Jireh song: "He is Able" because of its vibe. The lyrics remind us that God is able to intervene in any situation in life.
Favorite Jireh experience: When we went to Polyfollia in France. It had given me a chance to take a break from my day-to-day life. It was a very spiritual trip for me. I was happy because it was a place I had never been. Also, we were doing concerts with only piano, which was very different of what I usually do.
Biography: David Fortuné has been playing music since he was 5 years old. He has been playing at his church with the worship team forever. As a professional musician, he has also played with the Montreal Jubilation Gospel Choir.
Back to member's list