JIREH GOSPEL CHOIR
Winner of the GOSPEL ALBUM OF THE YEAR (Gospel Music Association Canada)
JIREH Gospel Choir, based in Montreal and directed by Carol Bernard, has carved out quite a name for itself in the music industry in Canada and Europe. Composed of about fifteen singers plus musicians, JIREH members have travelled throughout the province of Quebec, to the rest of Canada, to the United States, and all the way to France and Italy to share their love for gospel music and spread its contagious energy. Whether performing outdoors or in an intimate setting, the choir delivers a powerful punch that leaves no one unmoved. From timeless classics to original compositions, JIREH perfectly combines traditional and contemporary gospel sounds.
Recent Highlights:
Montreal International Jazz Festival – main outdoor stage
Bell Centre – opening (45 minutes) for 12 time Grammy Award winner Kirk Franklin

A testament to the choir's dedication and unique brand of gospel music, JIREH Gospel Choir won the prestigious Gospel Album of the Year award in 2015 from the Gospel Music Association of Canada for their album "Get Up". In 2012, the group won Gospel Song of the Year for their song "Quoi qu'il arrive".
Dedicated to delivering authentic yet creative music, JIREH's singers and artists push the musical boundaries of gospel by infusing their sound with their unique brand of joyful and reflective music all the while respecting the heart and soul, and traditions, of the music they love.
JIREH Gospel Choir's foot-stomping beats will transform even bystanders into active participants while the music's uplifting message will raise your spirit for days to come!
Concert highlights include:
Bell Centre
Montreal International Jazz Festival
Montreux Jazz Festival in Switzerland
Montreal Jazz Festival with the Cirque du Soleil
Toronto Jazz Festival
Discover Jazz Festival in Burlington, USA
8-concert tour with Mario Pelchat
Gala Créa, Salle Wilfrid-Pelletier, Montreal
Tremblant International Blues Festival
TV and Radio appearances include:
CBC / SRC (radio)
City – Breakfast Television
CJAD 800 AM
CTV
Gobal TV – 100 Huntley Street
Radio-Canada TV – Cap sur l'été with Marc Hervieux
Radio-Canada TV – Cirque du Soleil
Radio-Canada TV – Pour le plaisir
RockDétente
Télé-Québec – Belle & Bum
TQS – Téléthon
TVA – École des fans
TVA/LCN
V – Ça commence bien
What does "Jireh" mean? "Jireh" means "Provider" in Hebrew. The Bible uses the name "Jehovah Jireh" for God, meaning "God our Provider." God has certainly provided for us, and whatever your situation, He is able to do the same for you.
CAROL BERNARD
Director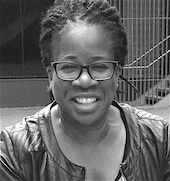 Carol Bernard has built an impressive music career as choir director, manager, singer, arranger, producer, and teacher. This sought-after choir director founded the Jireh Gospel Choir and the 80-voice Montreal Gospel Choir, has been a judge for the Juno Awards, and was the music director of a 2000-member French church in Montreal. In February 2013 Carol was honored as a Black History Month Laureate, underlining her contribution to Quebec society. Her talent for communicating the authenticity of gospel music through the voices of her singers has attracted sold-out performances. And her workshops have been enthusiastically received in Canada and Europe.
Born in Montreal to Jamaican parents, Carol was encouraged to start classical piano lessons when she was 8 years old. Not too many years later she started directing the choir at her small church. Carol's vocation for leadership in music became clear; however, it wouldn't be until 1999 that she would leave a senior management position at CN Rail to pursue music full time. Bernard returned to university and completed a degree in music at the Université de Montréal, adding to her existing degree in mathematics and computer science from McGill University.
Carol is married to Ted Dettweiler and lives in Montreal, Canada.